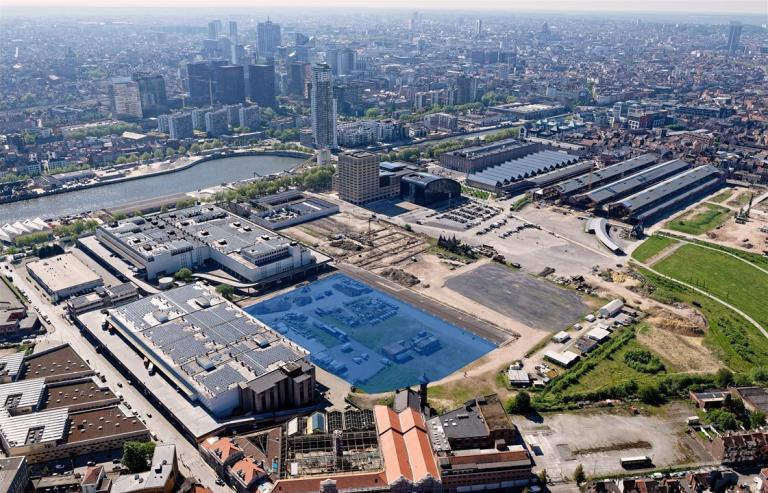 SIAMU-DBDMH - Future headquarters
The Urban Development Corporation (SAU) has been given the project management role for the future central fire station and headquarters of the Firefighting and Emergency Medical Assistance Service (SIAMU-DBDMH) on the site of the Port Business Park (formerly TACT), near Tour & Taxis.
Measuring around 1.5 hectares, the land on which Brussels' new central fire station will be built stretches between the TIR terminal and the Tour & Taxis park. It is located in the block's interior, behind the buildings along Avenue du Port, Rue de l'Entrepôt and Rue Dieudonné Lefèvre.
The fire station will accommodate the services currently based on Avenue de l'Héliport on the other side of the Canal.
The role of the Urban Development Corporation (SAU)
The Urban Development Company (SAU) has been appointed by the Brussels government to project-manage the construction of the new fire station on the Port Business Park site.
In December 2020, several working groups were set up, including with the teams at SIAMU-DBDMH, to identify the fire service's specific requirements. The project's financial and legal aspects will also be explored in these working groups. Once their conclusions have been submitted, the specifications for the construction of the new fire station can be finalised.
Updated: 22.08.2022